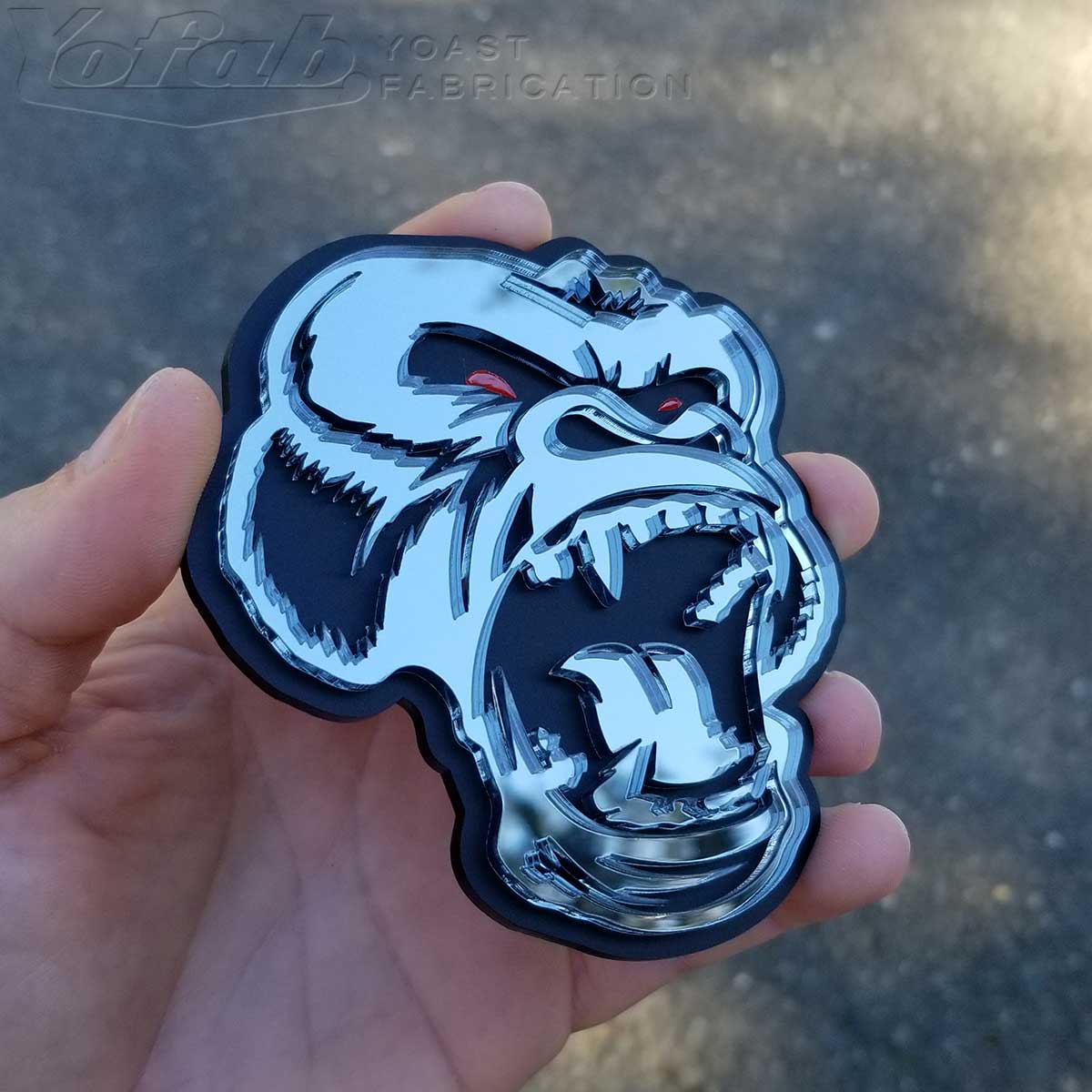 Custom made Emblems
Includes a mockup made to actual size so you can print and verify proper fit on your vehicle.
Create Yours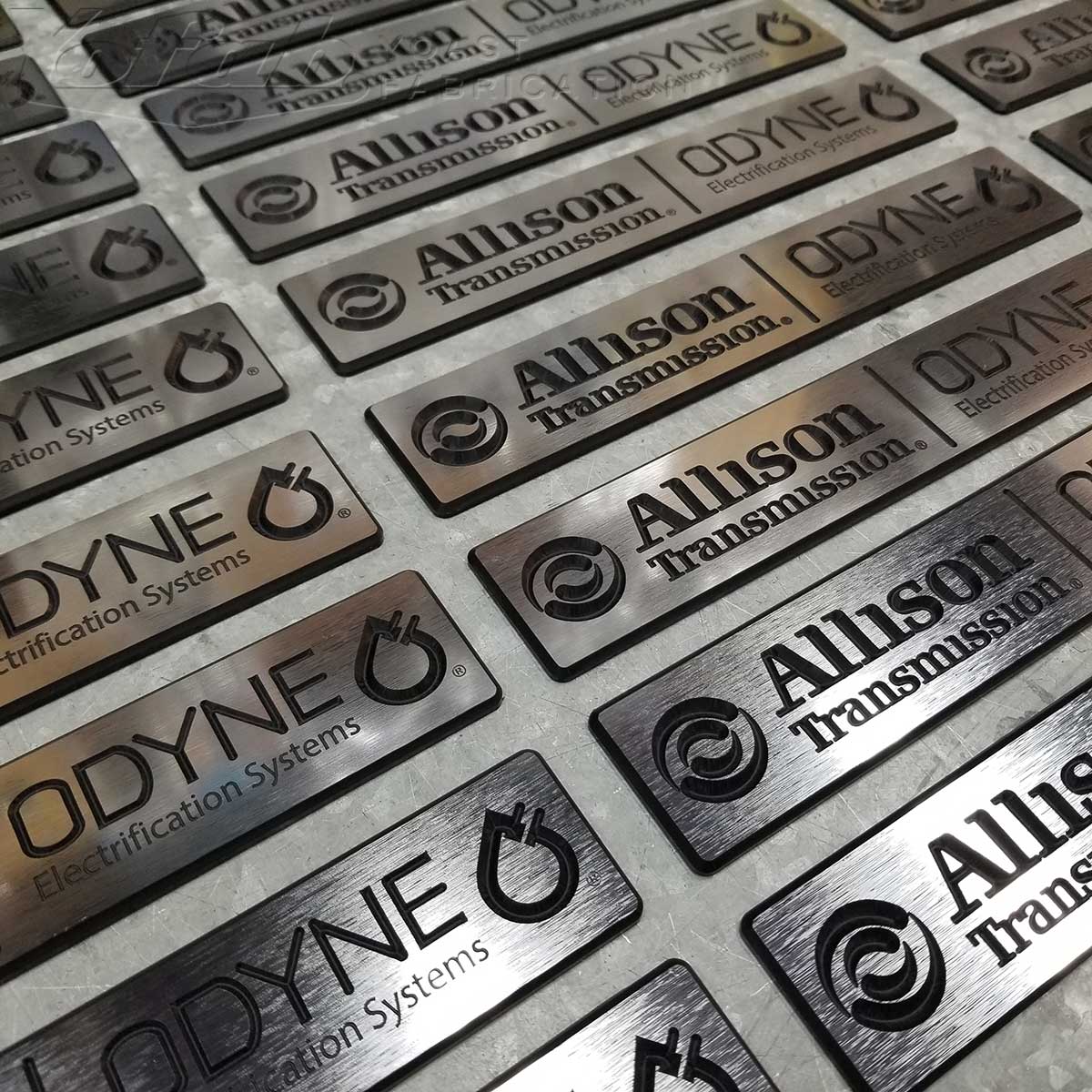 Request a quote
Unsure of how to order or would like a discounted bulk quote. Get a reply within a day.
Request Quote
Yoast Fabrication
We specialize in high quality custom automotive and industrial emblems, badges & tags with no minimum and bulk discounts. If you value excellent communication and ontime delivery, give us a try!
Thick 3D emblems

Thick 3D profiled emblems are easily achieved with 2-3 colors.

Order now

Light Up LED Emblems

Bright color changing emblems. The future is here...

Order now

Chrome emblems

You can't beat the classic chrome color.

Order now

Full color emblems

When you need a full color option to standup to harsh outdoor weather and UV conditions.

Order now

Individually cut logos

Individually cut text & logos with reusable mounting template for easy installtion.

Order now

One piece emblems

Lots of customization and simple install.

Matte black emblems

Get that subtle pop you're looking for with matte black emblems.

Order now

Black on black badges

For that perfect subtle look.

Order now

Bulk emblems

We work with individuals, conversions, dealerships, automotive startups, trailer manufactures & OEM's.

Request quote

Brushed metal emblems

High detail is easily achived with single color engraving.

Order now

Gold colored emblems

Give your badge a high end look with gold.

Order now

Pinstripe border emblems

Add a thin colored pinstripe border for a high end look.

Order now
FAQ
How do I get started?
How do I request a quote?
What is your turnaround time?

Pre-made and other instock items ship out within a day. Custom emblems include a 7-week turnaround with rush options available. This may seem like a long time but keep in mind we ship most orders early and have not missed a due date in 5+ years and counting.
What is your minimum order?

We have no minimum order and offer bulk discounts. We work with individuals, conversions, dealerships, automotive startups, trailer manufactures & OEM's.
What type of design file is best?

Vector format is preferred in ai, eps, pdf filetype. The next best would be a high resolution black & white image in png, jpg filetype.
How much is shipping?

Shipping for orders over $50 is free in the USA. All other orders will be calculated during checkout. We ship worldwide.
Let customers speak for us
AgTech Robot Badge is Bada$$!
This emblem is super professional, and our robot stands out big time as a result! This exceeded my ordinarily high expectations. Looks like I found my supplier for badges. 11/10.
artistry you can trust
First time seeking new emblems for our power generation products. Proofs looked great, but it was not until I received the emblems that I knew that I found the right company to trust with our logos and trim badges. Top notch work. On time and elegant.
OutKast
Hi Steve just wanted to let you know the emblem turned out great! I appreciate all your help and the quick turn around time. And the candy! I'll email a few pics of it on my buggy for you to check out. Take care!
Fabulous product and customer service
These are my second set of badges from this company and I say second, because the first ones were stolen out of my truck before I could put them on and when I called them to tell them I needed replacements they got them out to me very quickly and were even kind enough to give me a discount which was not necessary but very kind. The badges are perfect and the quality is excellent. Customer service is the same. Huge thank you.
Amazing quality & consultation
I am very impressed with the final product. I had a custom idea in mind and the team at Yost made it an effortless endeavor. Thanks so much I will be back for additional emblems in the future!
Unique, Custom, and Amazing!
Working with YoFab was a fantastic experience. They were responsive and very consultative for the emblem ideas I had for my car. My 69 Cadillac originally had much smaller "Fleetwood" lettering on the front fenders, but they were prone to falling off and I wanted something that'd stand out a bit more for my car which is a bit of a resto-mod. So, we incorporated the engine size into the emblem (like the SS Chevelles had) and made the lettering larger. It really stands out, but not in a cheap way. I get a lot of (positive) comments about the emblems at car shows and cruise nights. I absolutely what YoFab was able to do, and how fast they turned it around!
Ford Mustang Custom Emblems
Words can't even describe how great these emblems came out. Steve and everyone at YoFab were amazing to work with and will definitely be getting my business again!
Custom Made Company Logo Embloms
They knocked it out of the park... i have had multiple people already ask about the embloms and compliments!
Awesome Eblems!
Extremely fast shipping, very friendly, and excellent quality emblem. My husband has been looking for these for his truck for years and I can't wait to give them to him. Will definitely purchase from this company again. Thank you so much!!
Hellhound Badges
Great addition to my Wolf Gray Sorento. People are confused about what kind it is. Is that some special edition. Great quality, super easy installation. Definitely would recommend. Also thank you for all the little extras.
Holley EFi
Emblems look great and I got them ahead schedule the work is top notch.and I will do business with your company again I give thumbs up on the product.
In LOVE
I am refinishing a 1958 Holly Camper and I am missing the original emblems. However, I contacted Yofab with a picture of what I wanted, and they explained the process to me and in no time the project was done and I got a small package in the mail (with an Airheads haha). Everything was neatly wrapped and packaged and now I am onto the next step in my camper refinishing process - thanks a bunch :)
Fantastic
Amazing quality easy to apply. Had this on my jeep for about a year, and never once had an issue. Even after being directly impacted by a semi on the name badge in the back, did not scratch nor even crack. Really amazing quality and durable. Plan on ordering chrome ones for the new car!
My custom emblem is perfect
The emblem from Yofab is excellent. The colors and size were right on the money. Their communication was always fast and easy to understand. I sent them a pic and size of what I wanted. They sent back a printable actual size mock up. It looked great, so I went ahead with it. They told me it would take several weeks to deliver and then delivered it early.
Absolutely Stunning!
This is by far the best automotive custom emblem company you can go to. I am absolutely amazed by the high quality of my custom emblems! Customer service is top notch and they crafted my custom emblems exactly as I requested! Thank you so much Yofab! It is much appreciated! I highly recommend to look no further when looking for a custom badge, Yofab will have you covered.